Seeing the title, you'll wonder if this is a post for Inji Pennu's Green Blog Project or is it a thesis paper on confusing little plants? Read on to find out...
I was all set to write a quick post for GBP but it wasn't to happen so. A little internet research revealed that my plant was not at all the plant I thought it was.
I started growing this plant some 6 months ago from a small sapling that was planted at home by a local plant-vendor. I was under the impression it is the Ajwain plant. You must have heard of Ajwain or Omum, which is the fragrant seed that's used in Indian cooking. Ajwain is called Bishop's weed and when i saw the pictures of this plant online, it hardly looked like the one at home.
With some more research using Marathi and Tamil names, I hit upon the actual name for this plant which is Coleus Aromaticus. It is called Karpooravalli in Tamil and Pan-Ova in Marathi. The leaves look fleshy and scaly. It grows rapidly and with ease. In started growing so much out of the pot like a mini-jungle that I had to trim it off to decent proportions a month ago. And now, it's growing into a pretty bush.
When I chopped off the excess stems and threw them away, little did I realize that I was throwing precious stuff down the drain. Apart from using crushed leaves in a Raita or Dal, i hadn't put them to any major use. A few weeks ago both my Maharashtrian friends , Ujwala and Shaila, told me that I could make fritters with these fleshy leaves and they taste out of the world.
That sounded like so much fun. As it is I was feeling terrible about not being able to grow peas, avaraikkai and tomatoes like some of my favourite bloggers, and this was a small consolation- to be able to make something from my own garden.
Some info that I've unearthed about the usefulness of this plant (ref: http://www.frlht.org.in- Encyclopedia of Indian Medicinal Plants)
NAME: All-Purpose herb, Five Seasons Herb, Mother of Herbs (Plectranthus aromaticus syn. Coleus aromaticus).


DESCRIPTION: This succulent herb has the typical four-cornered stem of the Lamiaceae family. The leaves are very thick and succulent, grey-green and hairy. The plant grows to around 50cm tall. The leaves are highly aromatic with a strong flavour of mixed herbs.

ORIGIN: Seychelles, India & South East Asia

CULTIVATION: The herb grows easily in a well-drained, semi-shaded position. It is frost tender and grows well in sub-tropical and tropical locations, but will do well in cooler climates if grown in a pot and brought indoors, or moved to a warm sheltered position in winter. Water only sparingly.
USES: The leaves are strongly flavoured and make an excellent addition to stuffings for meat and poultry. Finely chopped, they can also be used to flavour meat dishes, especially beef, lamb and game. The leaves have also had many traditional medicinal uses, especially for the treatment of coughs, sore throats and nasal congestion, but also for a range of other problems such as infections, rheumatism and flatulence. The herb is also used as a substitute for oregano in the food trade and food labelled "oregano-flavoured" may well contain this herb.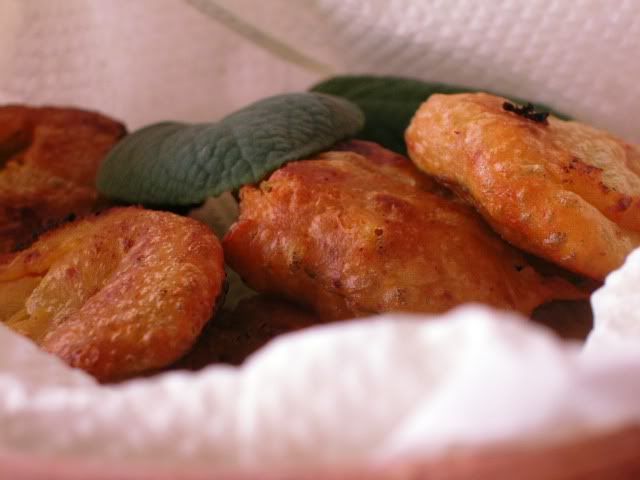 Coleus Bhajjis / Ajwain leaf fritters
Ingredients:
Freshly plucked leaves (as many fritters as you want to make)
Batter for 10-12 fritters
3 Tbsp besan (gram flour)
1 Tbsp rice flour
1/2 Tsp red chilli powder
Pinch of turmeric
Tiny pinch baking soda
Pinch of salt
Few Tbsp water to make a thick batter.
Oil for frying
Method:
Wash and pat dry leaves.
Mix all other ingredients to make batter.
Heat the oil and put the leaves covered with batter one by one into the oil. Fry on medium heat till both sides are golden brown.
Serve hot.
Taste:
These REALLY tasted out of the earth. The leaves have an oregano-ish taste, spicy and aromatic and you cant miss that taste even after deep frying. You don't need any accompaniments to this bajji- Just a cup of tea and your favourite book will do!
More:
This plant is really easy to grow and since it doesn't require heavy watering, you can also beautify your indoors with it too.
And that's something I did for fun with a little round of chapati aata that was left after making a batch of chapatis- let's call it Coleus chapaticus?
Tags: GBP, Coleus aromaticus, Karpooravalli, Panova, Fritters, Snack, Monsoon food